NHS Contracted Pharmacy
GMC-Registered Doctors
GPhC regulated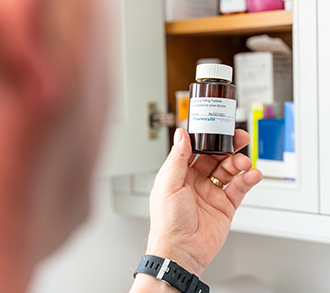 Prescription costs
In England, there are certain groups of people who are entitled to free NHS prescriptions, and a number of prescription medications and items that are also provided by the NHS for free, such as contraceptives. However, many working-age adults will have to pay an NHS prescription charge and there are a number of medicines and items the NHS does not provide at all, but may be available to be prescribed and purchased privately.
What is the difference between private prescriptions and NHS prescriptions?
A private prescription is usually written by a doctor for an item or medicine which isn't available to be prescribed on an NHS prescription. It's also sometimes an alternative way for someone to receive prescription for a medicine in other circumstances, for example NHS waiting times for high demand services can also lead people to look at obtaining medical services and prescriptions privately as it may be faster in some cases.
Usually, you'll need to pay a fee to the doctor to issue a private prescription, and then a fee to the dispensing pharmacy which includes the full cost of the medication to be dispensed (rather than a fixed prescription charge for all medicines, like for NHS prescriptions). At Pharmacy2U we can provide a number of private treatments for common conditions through our online doctor service.
Our convenient and confidential online doctor service is able to provide you with private prescriptions for a number of common conditions including:
Erectile dysfunction
Weight loss
Hair loss
Situational anxiety
Genital herpes
Skin conditions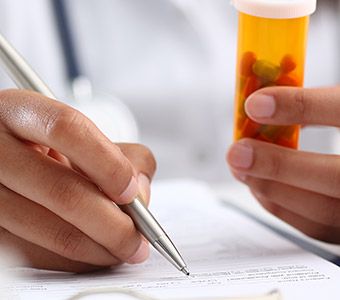 The online doctor service involves completing a short questionnaire-based consultation, which is free of charge, and our GPs will review and prescribe your treatment - usually within 24 hours. Our pharmacists will then dispense your medication, which is sent to you in discreet packaging, to a UK address of your choice.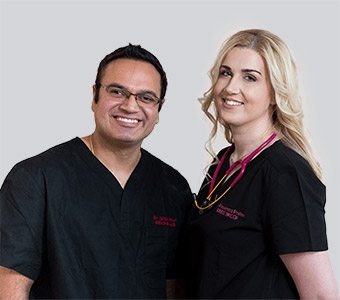 We're also able to dispense medication against other private prescriptions which have been issued by another GP or consultant. You can tell us the medication on your prescription online to find out the price and payment options, and you then just need to post your prescription to us using our freepost address. We need to have the original prescription before we can dispense it. Once it arrives, we'll then check and dispense your medication and deliver it, discreetly and conveniently to your door. 
Pharmacy2U Private Prescriptions
NHS repeat prescriptions are prescribed by a GP for people managing an ongoing or chronic health condition. They are prescribed by your GP at regular intervals and can be dispensed by any pharmacy in England you choose - whether this is from a high street pharmacy local to you, or dispensed and delivered for free with our online service, which doesn't cost the NHS anything extra.
With Pharmacy2U you can order easily and safely from the comfort of your own home and we'll do the rest:
We'll contact your GP to approve your prescription
Our UK pharmacists will then check and dispense your medication
Your medication is delivered to you for free - to home, work, even through your letterbox!
We'll also remind you when it's time to re-order your medication again, so you don't forget.
All at no extra cost to you or the NHS. Register for free delivery of your NHS prescriptions below.
How much is an NHS prescription?
In England the standard prescription charge is currently £9.65, unless you're eligible for free NHS prescriptions. Find out if you're eligible for free NHS prescriptions below: 
Am I entitled to free NHS prescriptions
If you're not currently entitled to free NHS prescriptions, you could save money with a prescription prepayment certificate. It's like a 'season ticket' in that you pay a set price and this covers you for as many prescriptions as you need until it expires.
There are two options - you can buy a 3 month certificate for £30.25 or a 12 month certificate for £108.10 - which can be upfront or in installments. Depending on the number of prescription items you need in that time, one of these options could save you money compared to you paying for each prescription individually.
How much is a private prescription?
Prices of private prescriptions will vary depending on the treatment you are receiving and the service you choose. For our online doctor service, consultations are free of charge and our treatments costs vary from £15 to £300 depending on the condition and course of treatment. You can get a quote for your medication here.
For private prescriptions you've obtained from another GP, we have a minimum dispensing charge of £9.65 per item. You can contact us in advance to find out how much it would cost for us to dispense your private prescription - click here.