NHS Contracted Pharmacy
GMC-Registered Doctors
GPhC regulated
Public Health England have launched their latest Better Health Campaign, to encourage adults to try and eat more healthy and get active this summer. Lockdown may have left some of us carrying those extra pounds but with restrictions having eased across the nation, this summer offers a great opportunity to encourage adults to make positive health changes, with the campaign offering free support and guidance.
If you have gained some weight over lockdown there's no reason to feel alone! A nationwide survey* of over 5000 adults revealed that 41% of adults have put on weight since the first lockdown in March 2020. Unhealthy eating habits such as snacking and comfort eating, were one of the main contributors to weight gain, reported by 46% of those who had gained weight.
On a positive note though, 89% of adults who had gained weight said they felt it was important to introduce new healthy habits this summer with nearly half (49%) saying they would like to have a healthier diet. Over half of adults (53%) also currently feel more optimistic about making these desired changes and 57% would welcome advice on healthy eating, ideas for doing so on a budget and ideas for exercise routines. 
Get more advice from Better Health on leading a healthier lifestyle. > 
NHS Weight Loss Plan App
One of the tools provided by Better Health is the newly updated NHS Weight Loss Plan app.  This is a 12 week diet and physical activity plan designed to support healthier eating habits and encourage physical activity to help adults start losing weight. New research has shown that those who followed the plan lost almost a stone on average. 
The app includes the following features:
BMI calculator
Food diary
NHS info and tips for physical activity and weight management
Links to other helpful programmes e.g. Couch to 5k
You can download the app below for free.
Find more Better Health apps to help kickstart your health here. > 
Linda Robson, TV presenter and actress said: "I can definitely relate to having slipped a bit during lockdowns - in fact I actually gained over a stone myself! People shouldn't feel guilty for having put on weight, especially after the year we've had – we've all had to just try and get through it the best we can. However, this summer I want to get my health on track and look to lose some weight. I know it can feel hard, but the Better Health apps are a great place to start, I've started eating some of the Better Health recipes – they are dead easy to do and taste great!"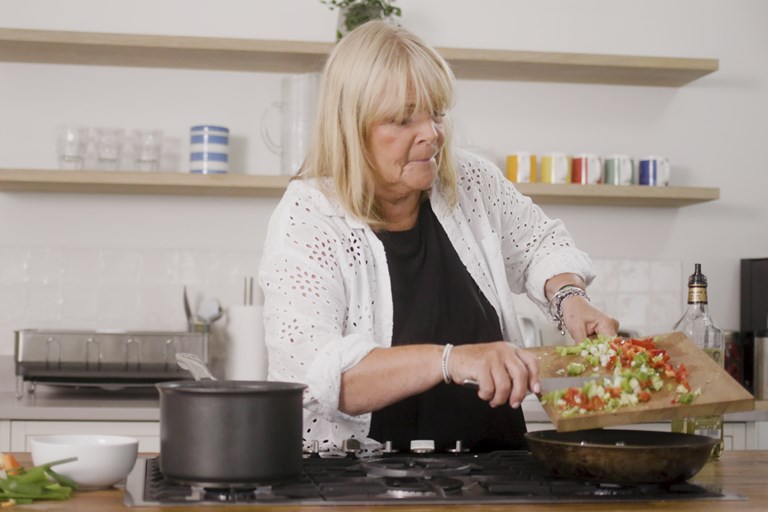 Nutrition
Men 
For a male trying to lose weight, you should aim for a maximum of 400 calories at breakfast and 600 for lunch and dinner (plus drinks and a couple of healthy veg and fruit-based snacks in-between). Try to aim for around 1,900 kcals a day.
Women
For women, this is around 300 calories at breakfast and 400 at lunch and dinner. Try to aim for around 1,400 kcals a day.
Nutrition Tips
Try to snack less – ideally no more than twice a day and choose vegetable based snacks. If you're having packaged snacks try to for those with around 100 kcals and stick to a maximum of 2 per day.
Check the 'traffic light' labels on food packaging and try to choose foods and drinks with more greens and ambers and less reds.
When it comes to fruit and veg; the more the better! Get your 5 A Day. They're low in calories.
Get more advice on healthy eating here. >
Shop Vitamins and Supplements to help support all-round health from our Sister Service, Chemist Direct here. >
Physical activity 
When it comes to exercise, the more time active you are, the greater the health benefits. 
It is never too late to get active to improve your health, so start small and build up starting from 10 minutes of brisk walking a day
Get more tips on how to increase your activity levels here. >
Shop Sports Nutrition Products from our Sister Service, Chemist Direct here. >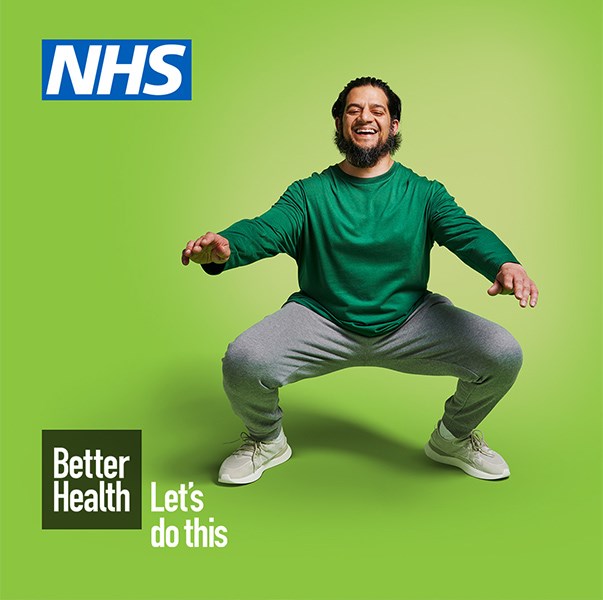 At Pharmacy2U, we are here to help support your health and well being. We'll help you stay on top of your health by taking care of your NHS repeat prescriptions. With easy online ordering, free delivery to your door and handy reminders so you never run out of your medication, we make sure everything is taken care of, so you have one less thing to worry about.
*Health Survey for England 2019